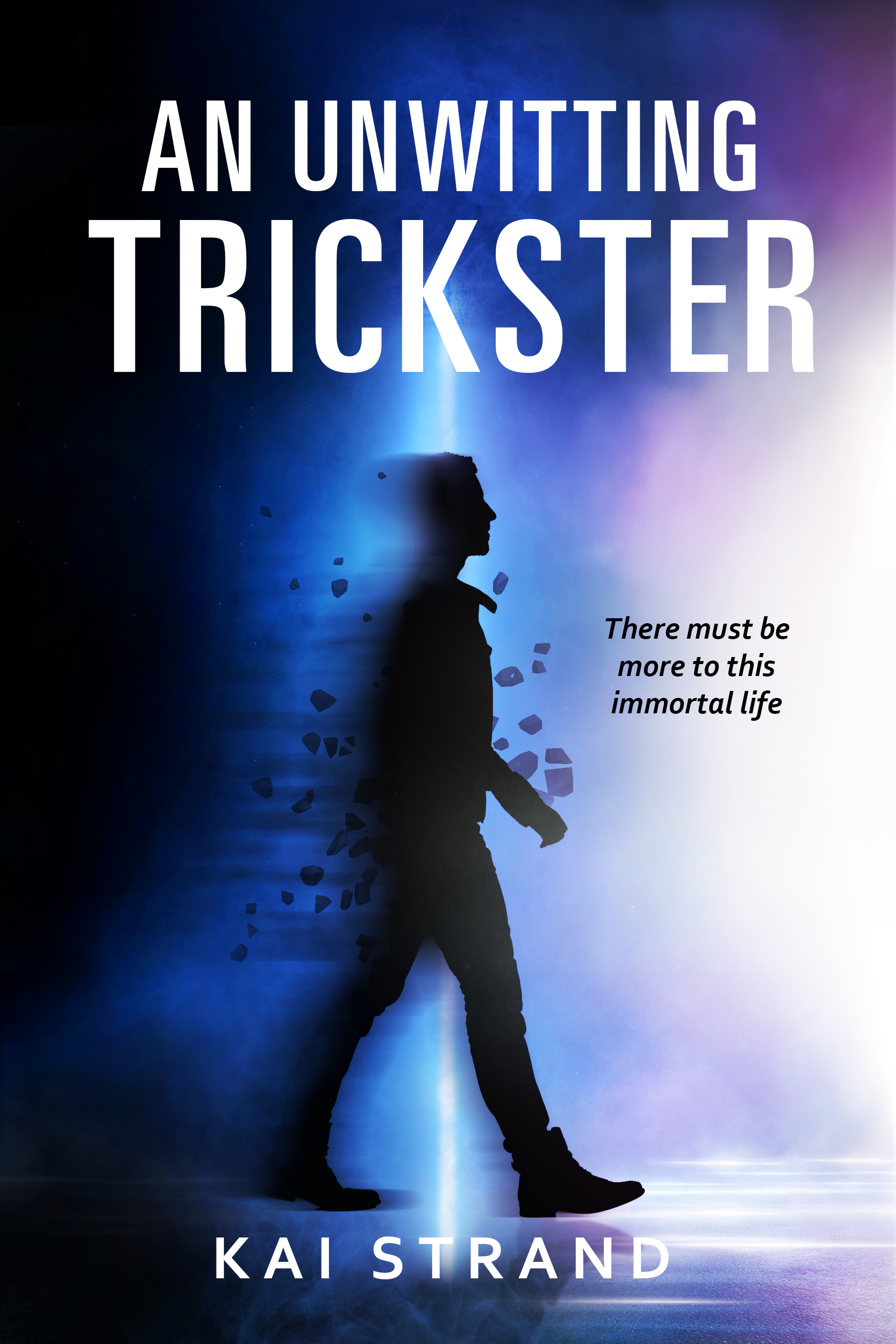 Young Adult Fantasy / Mythology
Date Published: 06-08-2021
Summary
Immortal Trickster, Luke, is starting a fresh life in a new-to-him seventeen-year-old body. With yet another lifespan stretched out in front of him, he's questioning what purpose his endless compulsion to play tricks serves.
Agnar, a Thor look-alike claiming to be his adoptive brother from the planet Asperian, appears to declare Luke has been away from home too long. One problem. Luke doesn't remember Agnar or living on another planet.
With more questions than answers, Luke cautiously agrees to accompany his "brother" back to Asperian, but the travel portal rejects him, leaving him behind to continue his mundane life of trickery. When interplanetary soldiers show up intent on killing him, he's forced into hiding and his list of unanswered questions grows.
Will Luke remain trapped on Earth forever, pulling meaningless pranks? Or will he finally figure out his true purpose?
Purchase Links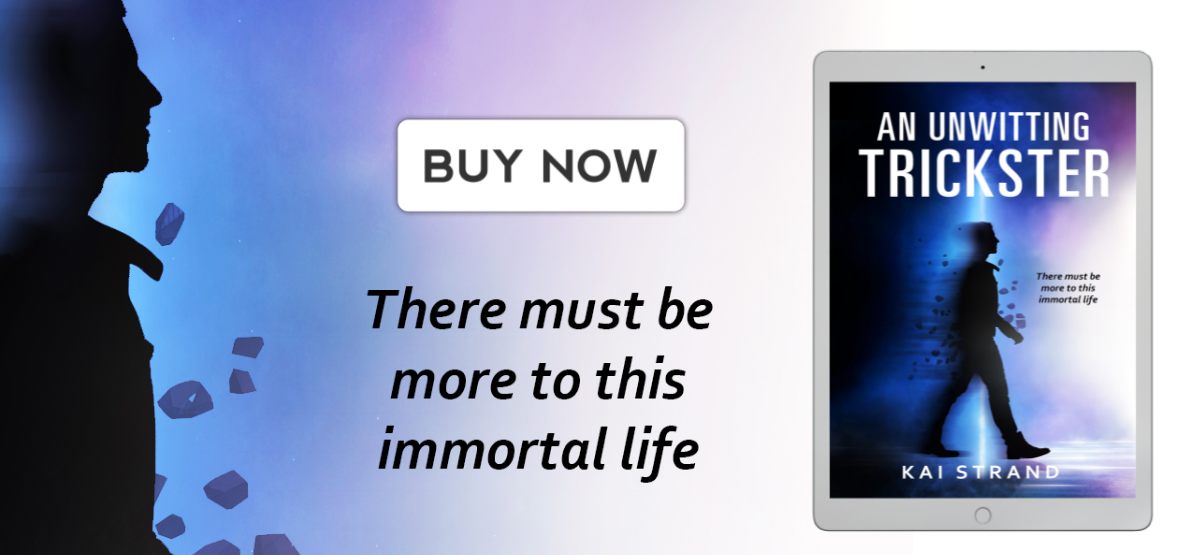 Excerpt
Something changed for Luke after the clandestine meeting with his long-lost brother-not-a-brother. He wasn't sure what it was, but all weekend he felt unsettled somehow, and when he approached the front doors of his high school on Monday morning, he almost couldn't bring himself to go inside. It was like everything had become trivial and tiresome.
He itched to wreak havoc somewhere, and yet when he considered what he could do—political graffiti on the overpass, make a billboard out of an embarrassing picture of a classmate, release the tiger from its cage at the zoo—it all seemed sophomoric. What he really wanted to do was lead a siege and seize a city, or sink a luxury liner with an epic storm. What had his non-brother dredged up in him?
Luke wandered down the crowded hallway of school, blending in like he'd intended when taking over the unremarkable body. Back when he was Lou and he knew that his old man's body would fail soon, he'd searched for months for the right vessel. When Lou found this kid, he'd known right off it was who he would inhabit next. The kid blended into the background. There was nothing noteworthy about him. Wispy, mouse-brown hair. Eyes of an indiscriminate color, thin body. Nothing memorable.
Luke may have too much past to remember it all, such as who he was and from how far back he came, but he did remember that to get away with causing trouble, you had to be utterly commonplace. But who had the kid been before Lou took over his body, moved across country, and turned him into Luke? There was such a short span of time when they both inhabit the body before the original spirit gives up and…dies, maybe? Luke wasn't too sure. It felt like it died at least. Did he even remember what happened? He'd never given two thoughts about who he was kicking out, though he knew he held to a strict no body-hopping policy. And he was almost sure it was to avoid needless deaths. But now he wished he knew what the kid had been like. Yet, did it even matter?
He was so caught up in trying to remember the moments following his infiltration he didn't see Laney stop in front of him. Nor did he hear her greeting. Instead, he walked right into her.
"Ow. What the heck?" she complained.
Luke grabbed her shoulders to keep her from falling and to steady himself. "Laney, what are you doing?"
"You were looking right at me. I thought you saw me." She braced a hand on his arm and lifted her leg to rub at her shin. "Spacey much?"
With a sigh, he admitted, "Yeah."
"I just thought I'd warn you that Kira is in the office enrolling right now." She settled her foot back onto the floor and let go of him.
"Enrolling?"
"Yeah, she's going to attend this school. She's convinced that you are her ex-boyfriend, Jayden, and have amnesia. Or they brainwashed you or something. She's going to save you.
About the Author
Award winning Kai Strand, author of the action packed Super Villain Academy series, is often found exploring hiking trails and snapping pictures of waterfalls in her Oregon hometown. Mother of four, Kai uses her life experiences to connect with young readers. With middle grade works such as Save the Lemmings, The Weaver Tale series, and The Concord Chronicles series, and emotional YA adventures like Finding Thor, I Am Me, and Worth the Effort, Kai has written compelling stories that tweens, teens, and their parents love.
Kai has given numerous presentations in classrooms, to writer groups, and at workshops about her work and the writing process. She loves interacting with teens and gaining their insight on their latest reads as well as what they would like to see in future stories.
To find out more about Kai, please visit Kaistrand.com.
Contact Links
Twitter: @KaiStrand